Exceptionally Simple Tech To Protect Your Users
*sharing private data


* confirming transactions


* posting sensitive topics


photo of a brown person's long eyelashes, cheek and lips in shadows
Great user experiences 
INCREASE BRAND VALUE.
Easy safety tools 
GAIN CUSTOMER TRUST. 
User error protections 
LOWER COMPANY COSTS.
Make verifying human users
and confirming user intentions
~easy for everyone~
with the simple safety errorless
patented user protections of
HYBRID CALLS.
Let's collaborate. #UniteForSafety

To safely share your ABC Pin on this call 
trace the shape below.
OR make your prerecorded sound or action in front of your device now to share this data discreetly.
Users trace a shape, or make their personally prerecorded sound or action to directly authenticate and confirm: a transaction directive, a sensitive topic post or any private data sharing intentions from their personal device.
validate human
user intentions
Validate users are humans pre:
posts, before any stored personal or situational data can be shared, or to confirm transactions.
EMPOWER TECH USERS WITH THE SIMPLEST HUMAN AUTHENTICATION AND CONFIRMATION SECURITY TOOLS NECESSARY TO BE PROACTIVELY SAFE AT ALL TIMES ~HYBRID CALLS.

Within privacy limits, HYBRID CALLS' tool designs are universal, disability inclusive and comfortable for people to use safely, in all kinds of situations.


HYBRID CALLS designed versatile safety tools to protect all users equally.
Validate each user's intent to:
POST SENSITIVE TOPICS
SHARE PRIVATE DATA
CONFIRM TRANSACTIONS


Let HYBRID CALLS benefit the future safety of your human authentications and confirmations of user intents.

Get in touch to learn more.

Users easily create their own authentication and data sharing security tools with HYBRID CALLS. Users choose to trace a shape or prerecord their own sounds or actions to confirm future personal intentions.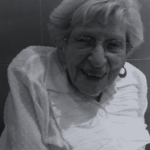 "I shake, so I'd prerecord the action of tapping my nose with my finger 3 times".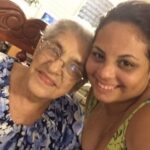 "We prefer the shapes to trace."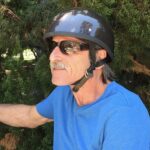 "My veteran PTSD means I want nothing to remember. Just give me shapes."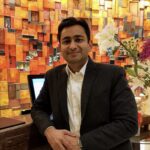 "As a business owner, recording my own sayings or sounds would be safest for me."
Safety tools must be simple and comfortable to use, while preventing user errors.
Build-in HYBRID CALLS' simple safety technologies to address every human user's abilities, disabilities, situations and privacy concerns.
prevent accidental taps and swipes
Provide super simple versatile communication tools every user can safely use under stress to help protect themselves - minus the errors.
Your hardware users butt and pocket dial Emergency 39% of the time.
Let's fix these false calling issues and last number redials.
Verify human user intents to:
share private data covertly,
confirm transactions or
post sensitive topics.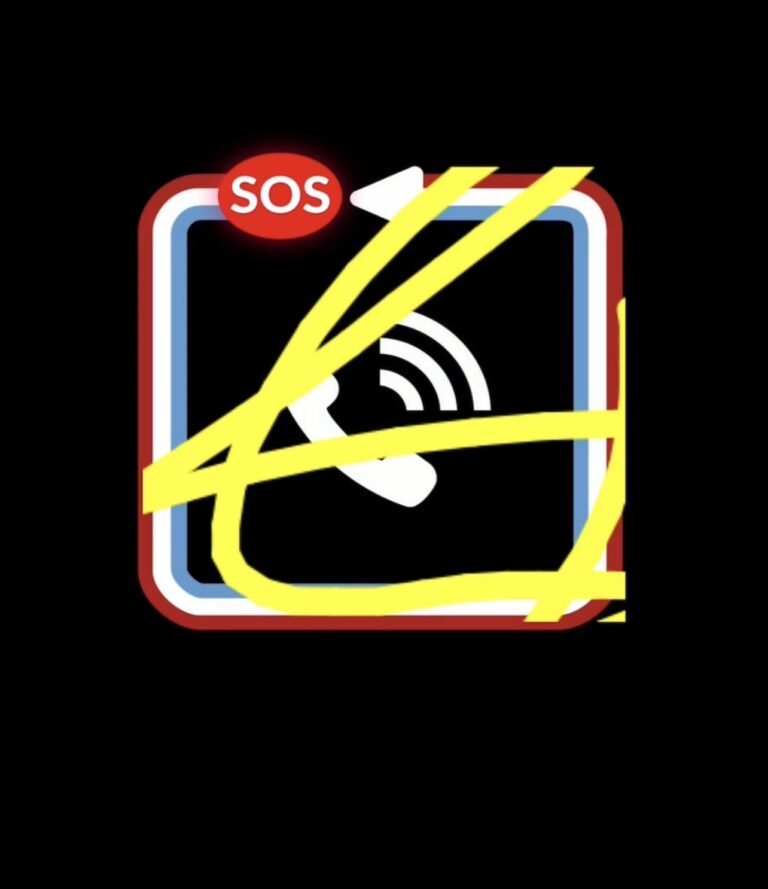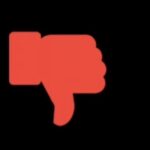 "22% of people say their online accounts were hacked at least once. 14% reported multiple hacks."
~Statista
Authenticate human users and their purchasing and posting intentions directly on their device's interface, within the limits of privacy.
HYBRID CALLS' simple tech designs make people take a conscious responsible moment to think prior to giving critical safety commands to AI, sharing
any private data on calls, confirming purchases or sensitive topic
posts.
WARNING! SENSITIVE TOPIC!
Negative responses possible.
Are you sure you want to post this Tweet @HybridCallsCEO?
To post, trace the shape below.
OR make your prerecorded sound or action in front of your device now to Tweet.
"85% of data breaches
involve a human element."
~ LogMeIn 2021 Data Breach Investigations Report
Private data can be stolen anytime users look it up, copy and paste it or are on the phone sharing it.

"My pin number is..."

"My social security number is..."

"I'm a deaf, 400 pound man."


photo of a white male face close up of beard and mustache with brown curly hair, mouth partially open.
Keep users relaying personal, medical or emergency facts secure from surrounding malicious eyes, ears and cameras.
Give users easy to set up and super simple to use, covert data sharing controls.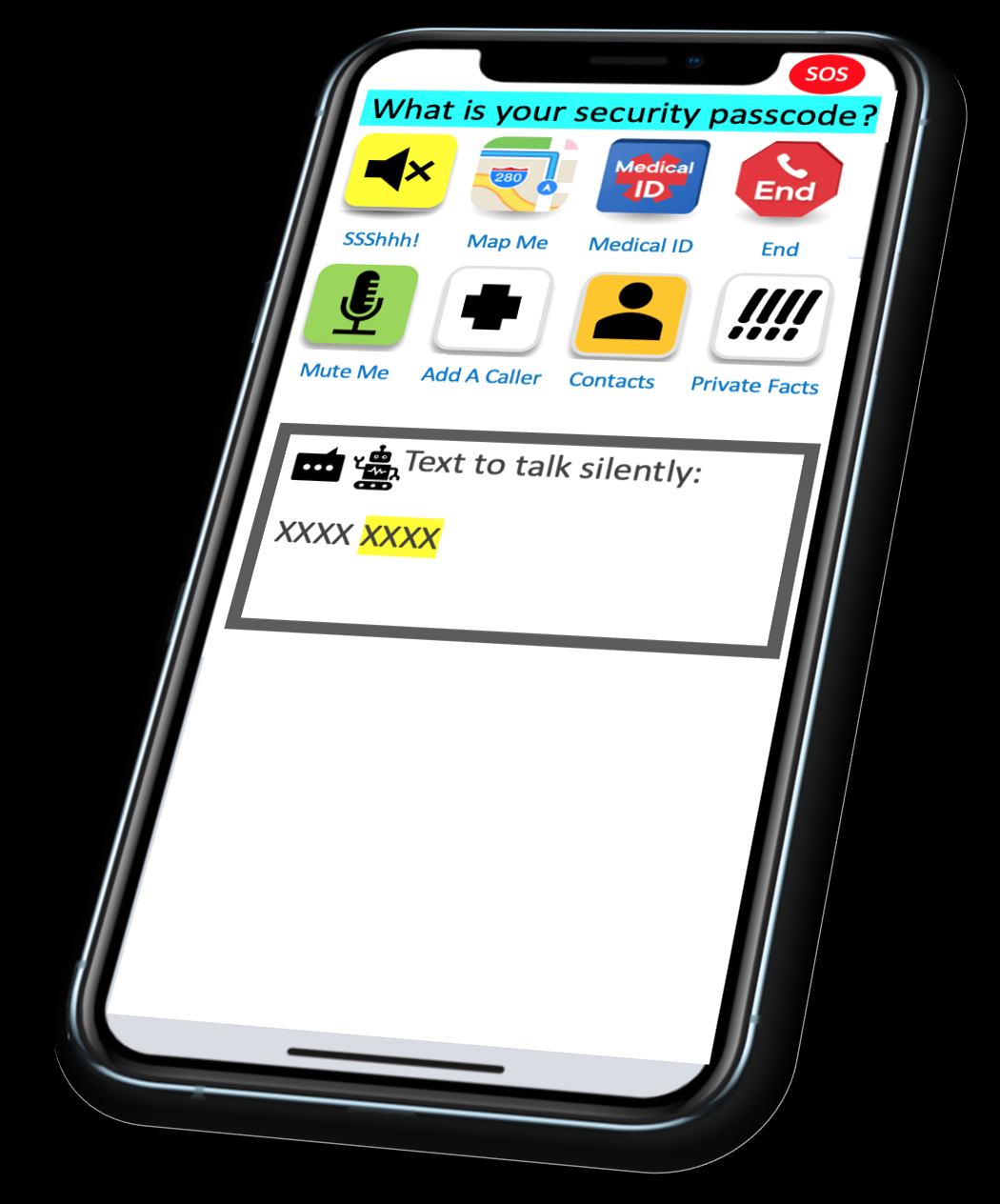 emergency and suicide
caller safety



Ensure every victim can easily dial and communicate their Emergency needs and location safely, quickly and silently,

while first responder dispatchers get to hear everything happening in the background.


"If you call the cops I will kill you and them!"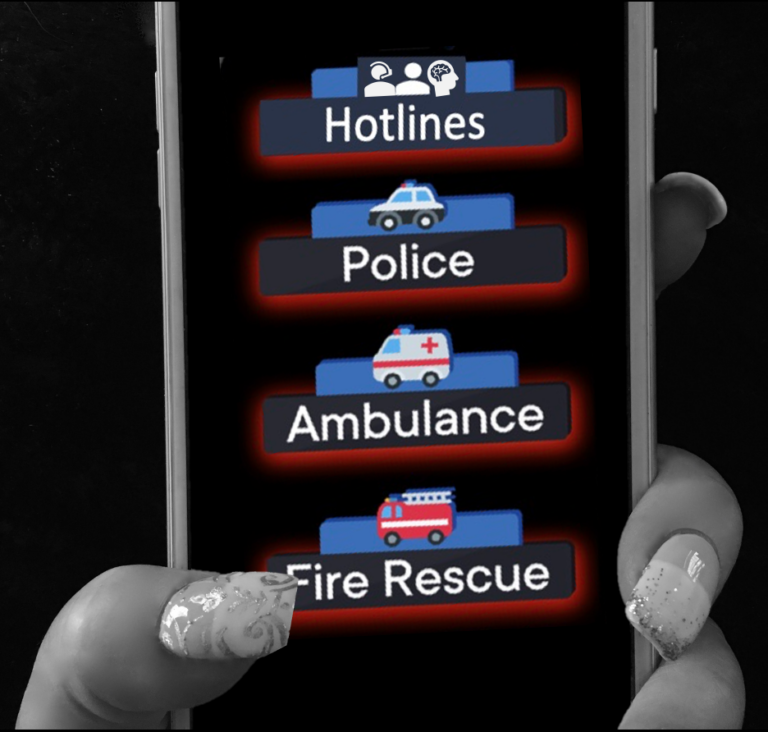 Protect every Emergency Caller with simple universal safety tools to communicate during violence, suicide, disaster or crime situations… whenever talking is impossible, undesired or unsafe.
Super Easy Shapes To Trace and 
Personalized 
Sounds and Actions
Authenticate, Confirm and Protect 
World Leaders and Advisors Share Their Personal Reasons Why HYBRID CALLS' Tech Is Needed For Real-Life Safety
"It is time to make mobile communications safer on the user side. HYBRID CALLS takes innovative important steps toward incorporating new universal and user self designed tech tools that give substantial considerations to emergency situations, disabilities and security of private data sharing."
Candy is a white female smiling with med length red-brown hair
"On a recent 911 call I made, I was really freaked out, scared and I couldn't talk very well because I was crying. I was trying to get unhysterical; because I knew they couldn't understand me. I mean it, everybody needs HYBRID CALLS obviously."
Debra is a happy female with silver purple wavy hair, brown glasses.
"I often send an SOS accidentally when squeezing the two sides of my phone to pull it out of my trousers! This takes rescue time away from real Emergency callers needing medical aid or police help. It's a poor, poor design. So a different way of contacting Emergency resources seems like a good idea."
 Neil is a white male, with brown hair, a mustache with a thin beard strap and lite brown glasses.
"A bathroom or bedroom door will not keep an abuser or a burglar from hearing their victim whispering responses to Emergency 911's questions. Victims of all ages of domestic violence, child abuse and crimes, need to be able to discreetly dial and ask police to come to their location, then have all signs of the SOS mobile call or text disappear. HYBRID CALLS would give me great peace of mind if the tech tools were built-into Emergency calls on my Spanish speaking abuela's and my smartphones."
Lisa Cruz is a woman with glowing lite brown skin, bright brown eyes and curly brown hair. Here she is with her Dominican grandma, age 100.
Candy is a white female smiling with med length red-brown hair
"I was born deaf. My billion people strong disability community has a spending power of $13 trillion dollars together with their friends and family according to the Return On Disability Group.
Having an accessible speech free and hearing free mobile caller user experience with HYBRID CALLS empowers my disability community to call: not only the fire, ambulance, police and mental health hotlines - but any place for that matter - and be able to respond and be understood, just like everyone else. "
 Robert is a white male with blue eyes, silver tipped combed back black hair, with a big smile. He wears invisible hearing aids.
"Telephone communications with auto attendants are the worst at making me share my private information aloud. As a disabled woman who has people helping her, my cleaning lady and my driver probably have overheard my social security number, passwords and pins multiple times. On my tech, HYBRID CALLS would certainly increase my everyday regular privacy and safety."
 Paula is an olive skinned female with brown hair and glasses holding her white malti-poo named Curly after his fur.
 Neil is a white male, with brown hair, a mustache with a thin beard strap and lite brown glasses.
Every user's inclusion, disability accessibility and equal safety tool usability - matter to these organizations: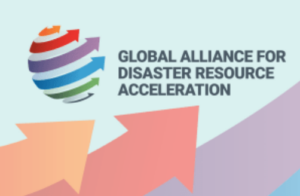 Hybrid Calls is a Founder of World Institute On Disability's Global Alliance For Disaster Resource Acceleration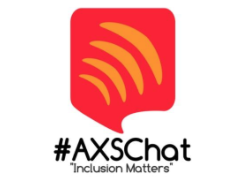 Hybrid Calls' CEO was featured on and is a weekly technology disability inclusion advocate @AXSChat on Twitter.
Today the need is huge for Hybrid Calls' universal human user validation, authentication and confirmation solutions.
Let's build these patented safety technologies together.
super simple




safety

solutions


patent rights
Companies can partner with Hybrid Calls or license these exclusive patents to:

Validate, Authenticate or Confirm User Intentions.

These Hybrid Calls' easy errorless user-tech universal and user self created interactions ~ initiate ai ~ to call, post and/or share private data covertly. Raise the user security bar with equal accessibility and easy usability.
customizable
tech to protect
Users prerecord phrases, sounds and actions, that when repeated, AI  authenticates the user then grabs and transmits the personal or situational data to post, call or send any message to the user's intended audience discreetly. 
Intentionally trace a shape, trace part of a shape, or trace a hidden shape – to send, or dial and read, whatever is programmed. Discretion and obfuscation for safety.
Who is talking is captioned and indicated, so muting the other person is now possible. 
Both captions and text to talk covert responses are  translated automatically by region for user safety.
By tracing a shape completely or making a prerecorded sound or action, users intentionally: place an emergency or suicide hotline call and share the need and location for help automatically; or confirm the intention of sharing private information discreetly.
It is time smartphone manufacturers, apps and telecom service providers make human user authentications, confirming intentions of sharing private data and posting sensitive topics
~ safer, yet convenient for every person.

Halt:
perpetrators, eavesdropping people, spying cameras, bots

Help:
validate human users, user intentions and confirmations
Partner With HYBRID CALLS For
Exceptional User Safety Technologies
HYBRID CALLS is passionate about providing simple and easy to use security solutions for technology companies. This patented technology offers user authentication, validation of intentions, covert communications, and transaction confirmations to help your company excel in user safety.
Eliminating errors and complications in the safety steps that your users have to take, is HYBRID CALLS' goal. By providing error preventing protections that are easy for everyone to use, HYBRID CALLS helps your company maintain a higher level of security and user satisfaction.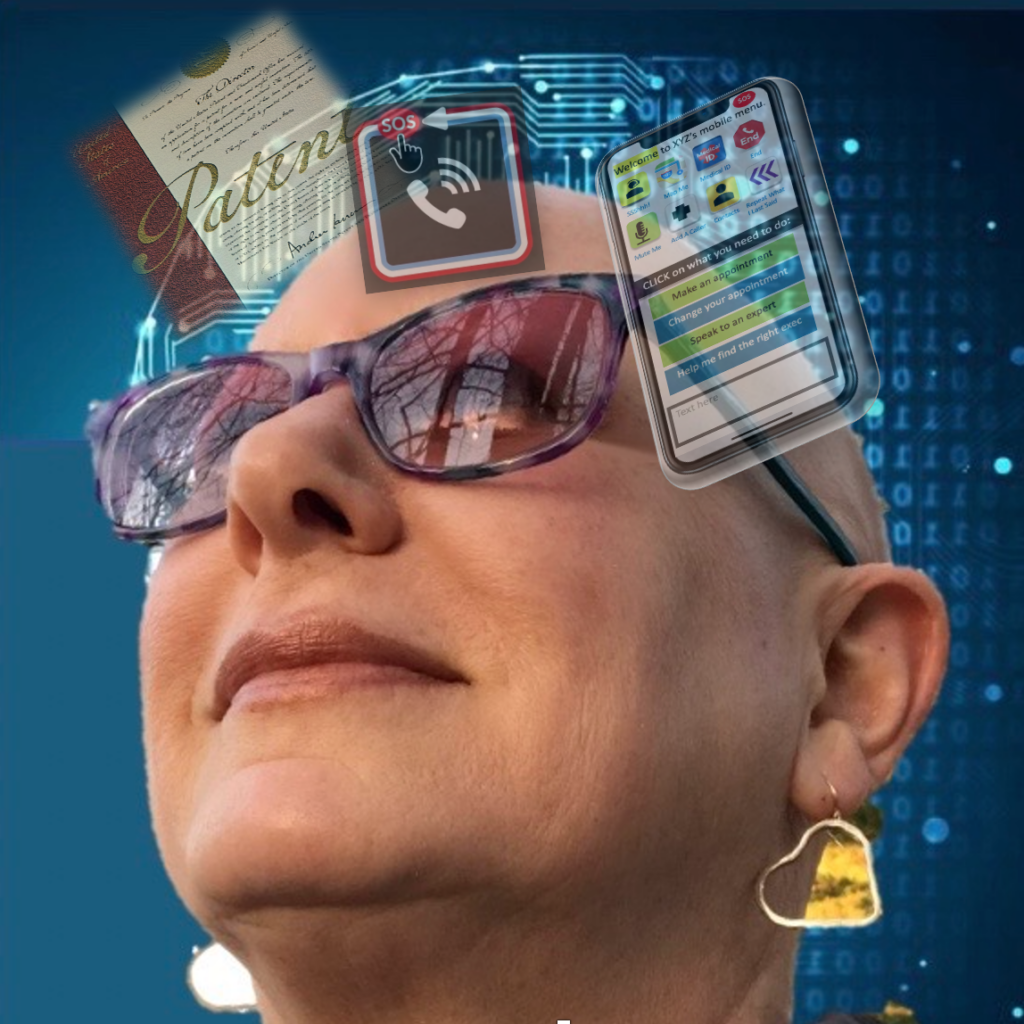 Wendy Mandell Geller, a smiling bald woman wearing purple shaded glasses with heart earrings. Background – AI techie with Hybrid Calls' solutions.
HYBRID CALLS' patent rights were achieved by the female inventor, serial entrepreneur and founder of HYBRID CALLS, 
CEO Wendy Mandell Geller:
36 patent claims. 
7 years of devotion.
Rolling out now.
HYBRID CALLS' technical solutions strive to provide universal user experiences that keep people, posts, transactions, and private facts safer. A company dedicated to ensuring that all users, regardless of disabilities or circumstances, can communicate, post and share data securely.
If you are interested in building HYBRID CALLS' patented accessible user safety tools on any device operating system or app, partnership opportunities are welcome. Please don't hesitate to reach out for more information on HYBRID CALLS and how we can work together.
#UniteForSafety
Get In Touch
Happy To Answer Questions
Twitter: @HybridCalls and @HybridCallsCEO
Address: 160 Lugnut Lane
Mooresville, NC 28117 USA